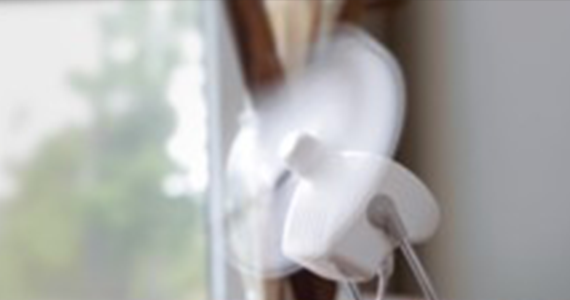 Find out firsthand why Chinook is everyone's favorite fan
Create a comfortable and cool atmosphere with the simplicity of an original Chinook. Imagined by world class Canadian manufacturer and industry leader Caframo, gone are the days of bulky, loud and ineffective electric fans. A much favored product from the Comfort Solutions line, Chinook has become a household name and earned its reputation as a dependable, energy efficient electric fan. Standing only 7 inches tall, its compact yet solid design is expertly built with Canadian quality and innovation to take up very little space, and its versatile stand with anti-slip rubber feet allows it to be placed just about anywhere. A choice desk fan, Chinook's whisper quiet motor won't disturb you while you work, and its patented FingerSafe blade will even stop when touched, so kids and kittens will never be harmed. Chinook is also a thoughtful gift idea for any one that works in a stuffy office or a hot kitchen as it provides maximum airflow with minimum footprint. When not in use, it can be easily stored and cleaning the blade is a breeze thanks to its grill-free design, cleverly crafted for enhanced performance.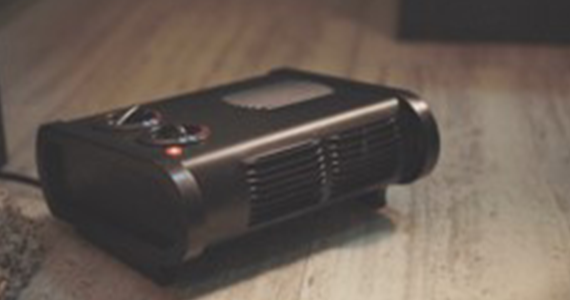 Go with the trusted source, the original tried, tested and True North Space Heater
Stay warm with True North and feel the difference in Canadian quality and innovation. Built by trusted Canadian manufacturer Caframo, users are quick to realize True North is unmatched in its category. Crafted by highly trained engineers who live in cold climates, True North was born out of a need for reliable space heaters with superior performance. Inspiring confidence with its 5 year warranty, its solid steel housing provides long-term durability, making it built to last. For longer stretches and sometimes unattended use, True North has your safety in mind, with its dual overheat protection and low profile structure to prevent tip over.

Total climate control allows you to adjust fan speed and temperature, and gives you the output of heat and air circulation you desire for those chillier nights. True North is brilliantly designed with 5 settings, a built-in adjustable thermostat, and can even regulate a space to keep it above the freezing point with its unique Anti-Freeze setting. This distinguishing feature allows True North to automatically activate heat once the weather drops below 38ºF (3ºC), making it an excellent solution to your winter storage woes. Great for use at the cottage, cabin, RV, shed or in the garage, it has long been relied on to optimize comfort in any setting.
Manufacturing of Comfort
Caframo products are manufactured in Wiarton, Ontario, on the shores of beautiful Georgian Bay. Our facility is home to product manufacturing, research and development, shipping, marketing and sales. As such, our employees have diverse skillsets and backgrounds which is a uniqueness we pride ourselves on. It's a common occurrence to find departments overlapping in the cafeteria or heading out together in a "walking group" for a quick break. This overlap inspires sharing and it helps ideas foster, in turn building trust and camaraderie, leading to the development of products with care in every detail.